Many Internet Service Providers now offer Broadband deals that include TV packages. However, you could end up paying for extras that you don't necessarily need!
With so many internet television service providers now available, you could potentially save £159 per year if you don't require a TV licence. Services like Netflix charge a small monthly subscription, whereas Amazon Prime and Disney+ have an annual service fee. Of course, you'll need an ultra-fast broadband connection to stream through (which we can help you with here) – but you could still make a significant saving!
Do you still watch live broadcast TV?
According to The Guardian, a whopping 1/3 of children and young adults are watching less traditional TV. Over 65-year-olds are the age group that predominantly watch live broadcast TV.
The decline in people watching live TV is due to the ability to stream shows and watch movies through the internet. With companies such as Netflix and Amazon replacing how we watch television; many have moved away from watching live broadcast TV.
One of the many advantages of online streaming services, is that they're on-demand! Unlike scheduled live TV, you don't need to worry about missing an episode – because you can watch it at your own convenience.
Streaming on the go..
If you watch live TV on a mobile device, you'll still need a TV licence! However, using the internet, we now have the ability to watch what we want, wherever we want.
Often, we use devices like laptops, tablets and phones to stream on-the-go. Services like Netflix have become more popular for those watching shows on mobile devices whilst commuting, or on their lunch break – especially since they're much more practical and cost effective!
YouTube has also become a popular choice of streaming service, now with more than 2 billion users! Filled with handy tutorials, vlogs, tv shows, music videos and so much more – it has become the go-to video platform for many of us. In 2010, YouTube introduced online film rental so users can purchase an abundance of films and shows on-demand!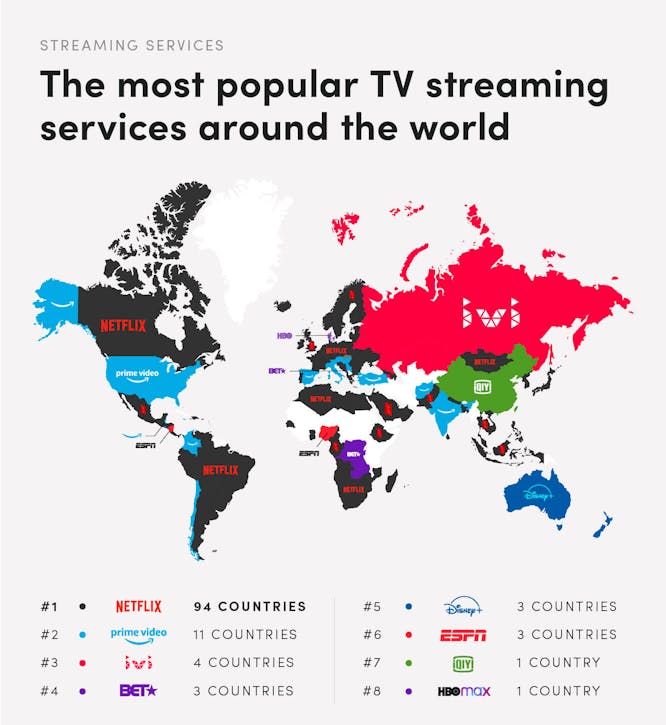 With these alternatives, will we eventually see a further decline in demand for regular TV?
Do I need a TV licence for streaming services?
You need a TV Licence if you:
Watch or record programmes as they're being shown on any TV channel
Watch or stream programmes live on a TV service – such as ITV Hub, All 4, YouTube, Amazon Prime Video, Now TV, Sky Go, etc.
Download or watch any BBC programmes on BBC iPlayer
You do not need a TV Licence if you:
Don't watch live TV on any channel/service
Don't watch BBC programmes on BBC iPlayer
Stream shows on Netflix, Youtube, Amazon Prime, Disney+, etc.
Watch DVD's/Blurays
Watch non-BBC catch-up such as ITV Hub and Channel 4 on-demand – providing it is not LIVE
Do not own a TV
You can find out more about the UK TV licensing laws at Legal framework – TV Licensing ™.
So, if you only ever use a streaming service, or you're considering doing so – you could save some money! Choose a broadband provider that offers broadband only packages without up-selling you a TV package – which would often mean you need a TV licence to use it!
If you are interested in finding out what broadband only packages we have available, feel free to speak to our team!