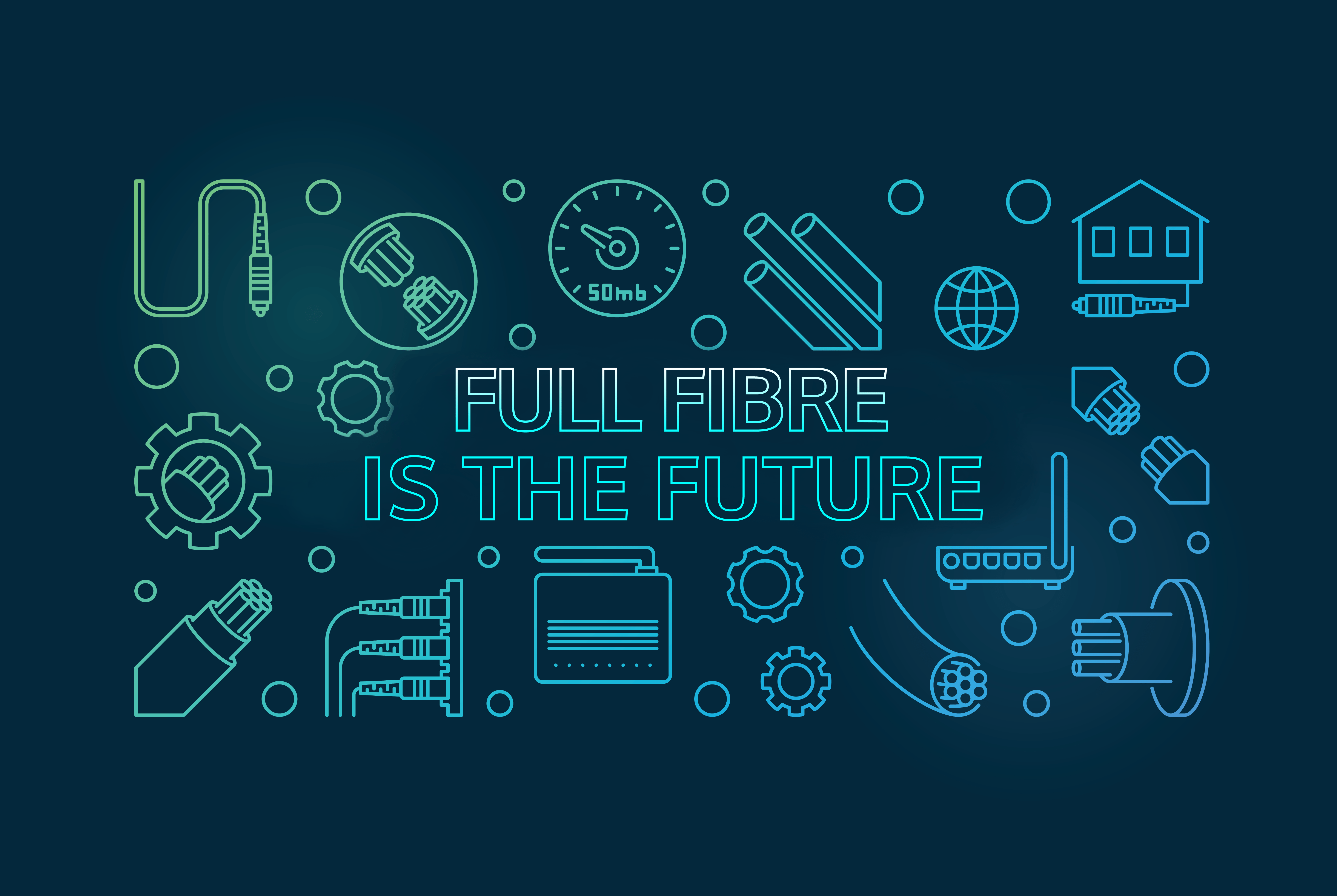 With the UK Government aiming to roll out gigabit-broadband to at least 85% of the country by 2025, full fibre is the future of home broadband!
Full fibre has grown significantly over the past year, with increasing numbers of new-build properties across the UK benefitting from access to super-fast Fibre to the Premises (FTTP). More homes and businesses will soon have the capability of download speeds up to 900Mb/s, alongside a more sustainable and future-proof solution.
Much of the UK still uses a Fibre to the Cabinet (FTTC) connection through copper cabling. This has been around since the invention of the telephone in the 19th century! But, as technology has become far more advanced and the internet has become indispensable in our day-to-day lives – the need for a more robust and reliable connection has increased.
Why do we need faster fibre?
Today, many people work from home, stream TV shows, connect smart home devices and overall, heavily rely on the internet – so, better broadband speeds have become a necessity. With faster speeds your household can download gaming updates much quicker, enjoy seamless and lag-free streaming, and simultaneous downloading – overall, providing you with a better home broadband experience.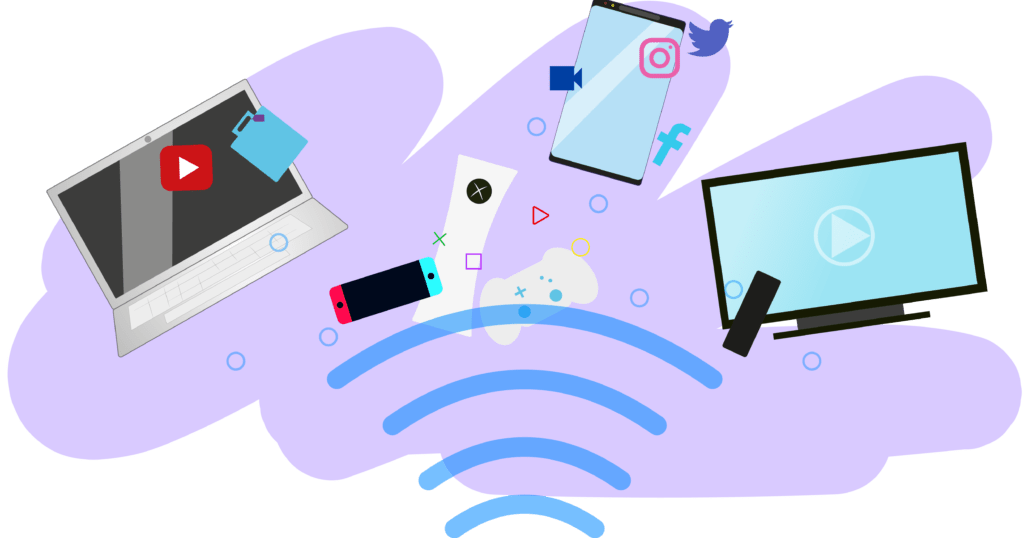 So, what exactly is full fibre and how will it be implemented over the next few years?
The OFNL Network are one of the many infrastructure providers who use Fibre Optic Technology to deliver fibre to the home. Fibres made up of long thin strands of glass, about the same thickness as human hair, are bunched together to create an optical cable. Glass is used for the fibre cabling because it allows data signals to reflect and bounce off the inner tubing at the speed of light! So, effectively, data signals travel directly from the point of exchange to the home at ultra-fast speeds.
The only downside is that it can be more expensive than copper cabling (FTTC) connections. However, the UK Government is working with operators to help contribute towards the costs. This supports new-build developers and infrastructure providers in making it more affordable to install fibre optic connections at their sites; so that new build homes are enabled for gigabit capabilities.
Optical fibre technology is the future, and it is exciting! If you want to find out more about how to get full fibre set up in your home, visit our website or use our Live Chat to speak to a member of our team. At MTH Networks we pride ourselves in being an Internet Service Provider on both the OFNL Network and the Openreach Network – offering our customers a great range of broadband packages. We utilise this technology so you can enjoy the benefits of ultrafast Internet connections in your homes.
Find out what broadband packages we have available here.
For more information on the OFNL Network, click here.
Optical fibre technology is the future, and it is exciting!